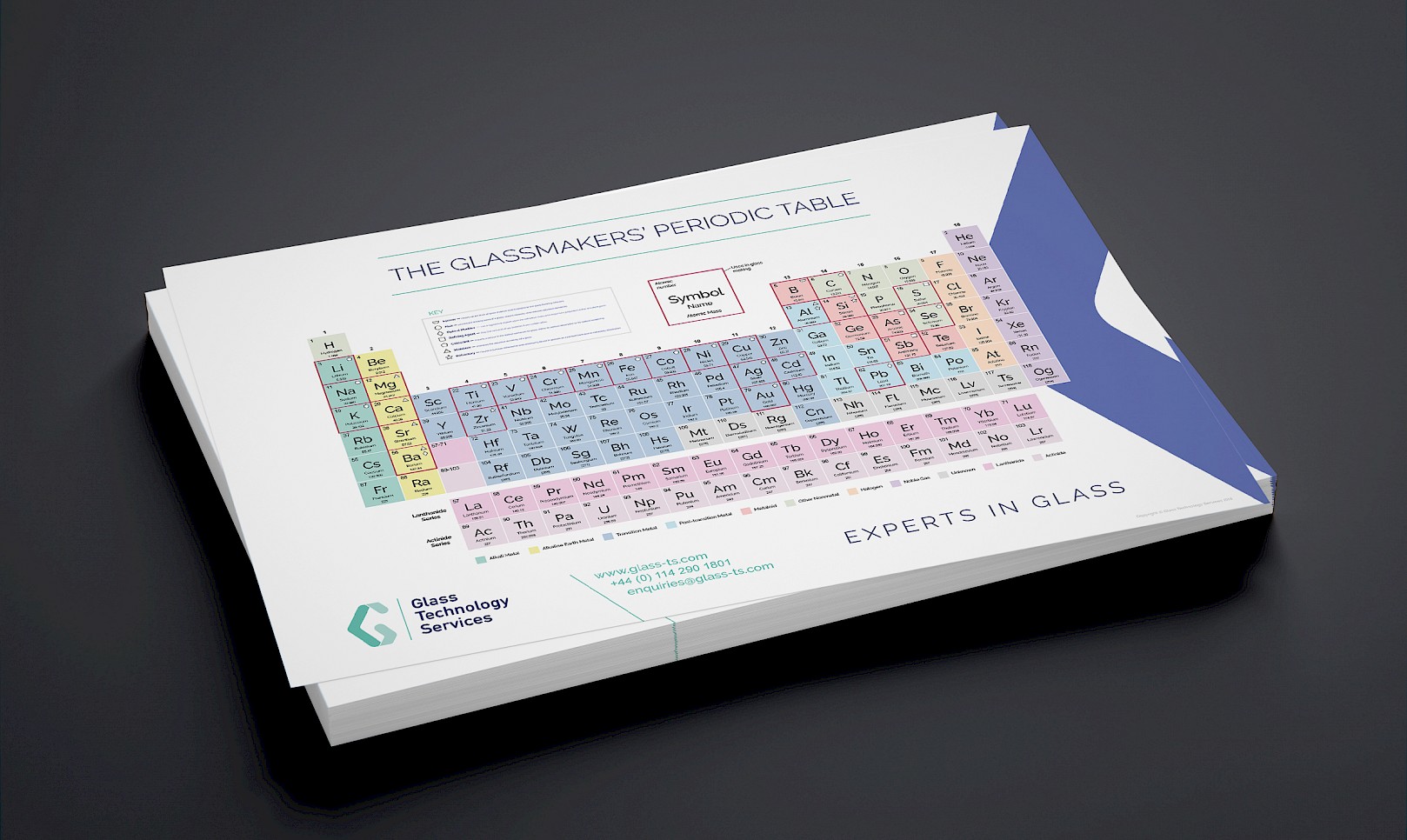 Originally distributed as an A1 poster to clients, Glass Technology Services' unique periodic table has been a resounding success - with hundreds of posters sent around the world, including locations in Salt Lake City, Melbourne and Dubai.
As a result, a digital edition of the bespoke periodic table poster - highlighting the elements commonly used as well as their role in glassmaking - will now be available by request. 
Operations Director Gareth Jones said: 
"We knew that the posters would be well received by our customers in the glass industry, but we've been surprised at just how popular they've been and the global reach they've had.

"The posters are a unique resource and we're delighted that they've taken off in the manner that they have – we have already depleted stocks and are arranging further reprints.

"Now, because of its popularity, we thought it was only right to make the poster available to a wider audience electronically."
The increased availability of the glassmakers' periodic table follows the launch of the experts in glass' second poster in the series of new tools and resources from Glass Technology Services, which provides guidance on the anatomy, pharmacopoeial classification and suitability of pharmaceutical vials.