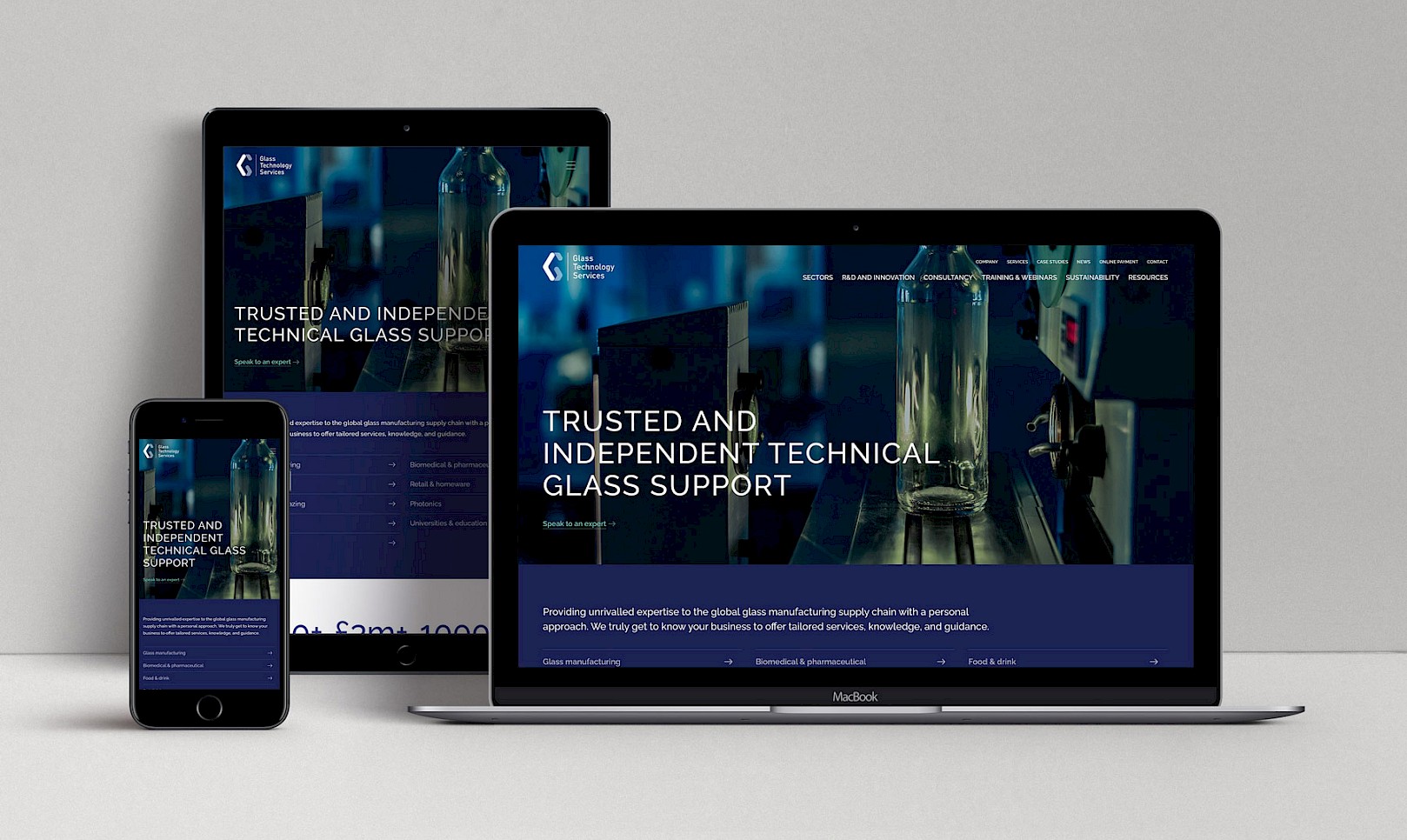 Renowned glass experts and analytical specialists Glass Technology Services have launched their new website.
Re-designed by local web developers Castus, the new website highlights the personal service the Sheffield firm is known for while also creating a content hub showcasing the in-depth knowledge that its experts' possess on the glass industry and the wider supply chain.
Reflecting the company's global expertise, the website offers a breadth of credible and world-leading resources, and clearly identifies the wide range of sectors the company serves, such as the food and drink and pharmaceutical industries.
Operations & Commercial Director Gareth Jones said:
"Over the last year or so we have continued to develop the brand identity of Glass Technology Services to better represent us as a business and showcase our expertise, so developing our website was the natural next step in the process.

"We wanted to put our excellent personal customer service at the forefront of our offering alongside our specialist technical and analytical services, leading resources and training to consolidate our position as the experts in glass.

"This is the start of what we hope to be an exciting time for the whole business, and we look forward to continuing to service customers along the breadth of the glass supply chain as we continue to evolve."
The website also caters for an increased range of training and webinars that will play an important role in the businesses' future while also keeping a focus on the wider future of the glass industry and how Glass Technology Services can help companies achieve their sustainability goals on the route to net zero carbon emissions.
Customers can access the new website now and discover why Glass Technology Services is the perfect partner with unrivalled technical expertise across a variety of glass applications.