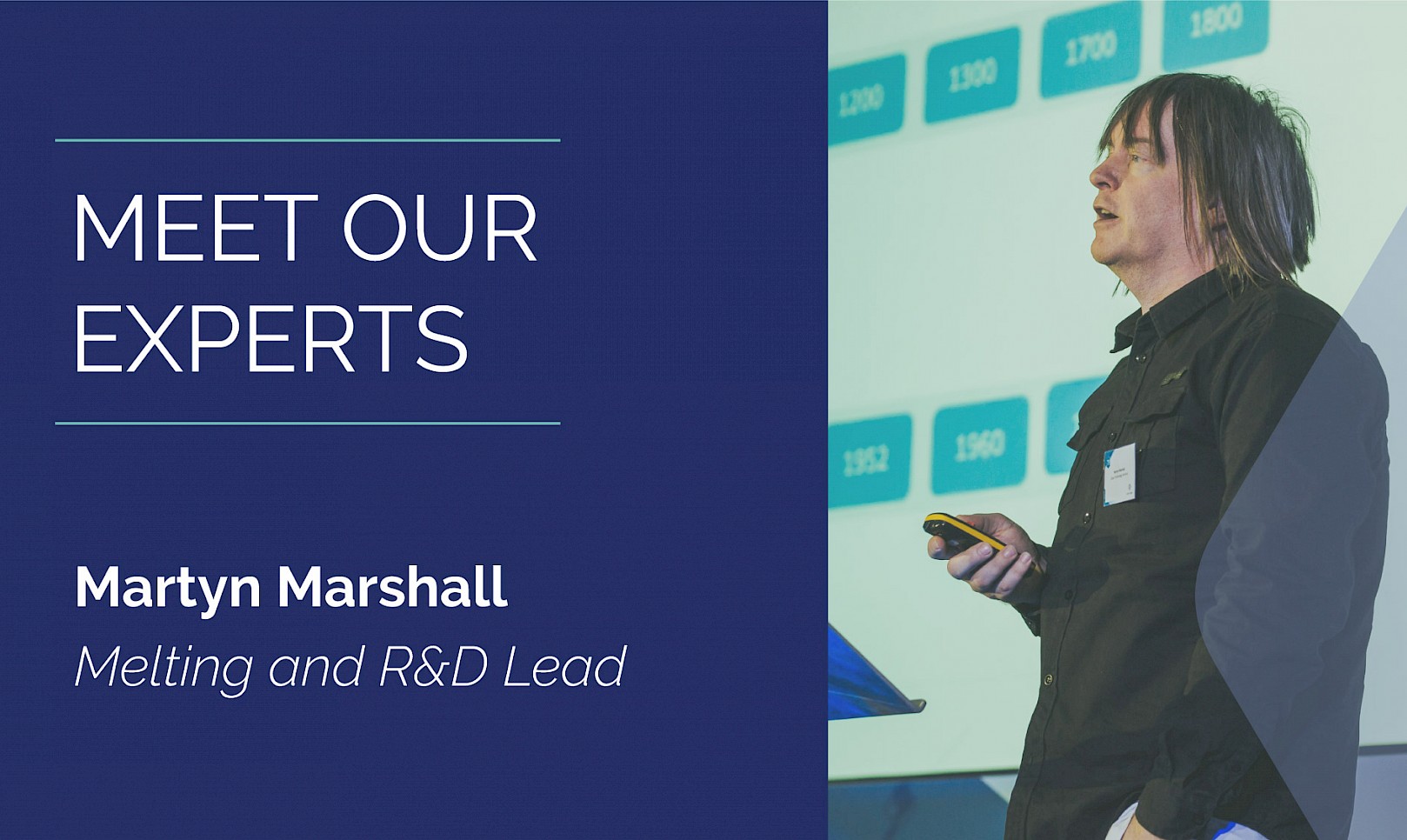 Martyn has over thirty years' experience working in the field of glass. As Principle Technologist at Glass Technology Services, Martyn works predominantly within the R&D team to design and develop glasses for a variety of applications.
Martyn's expert knowledge of glass composition and morphology is utilised by the manufacturing, prestige packaging and bio-pharmaceuticals sectors to deliver innovative solutions.
"I think one of the most rewarding and interesting parts of the Principal Technologist role is to use the knowledge you've gathered to analyse and then utilise this technical understanding to solve problems for our customers." Says Martyn.
"My role is to understand what is practically possible and then seek out glasses that might meet the requirements – this part is really all about the chemistry of the glass and the second part is to understand what we can do in terms of shape and size, so defining the morphology of the glasses to give the desired performance.
"Sometimes this will start as a request for a specific set of properties, refractive index, softening point, colour etc, or we will be working with an existing glass product to deliver a better end result for the customer.
"I've really been lucky in the breadth of experience I've been able to gain from working with bottle makers to cellular biologists; it still amazes me where glass can offer a solution that no other material can provide."