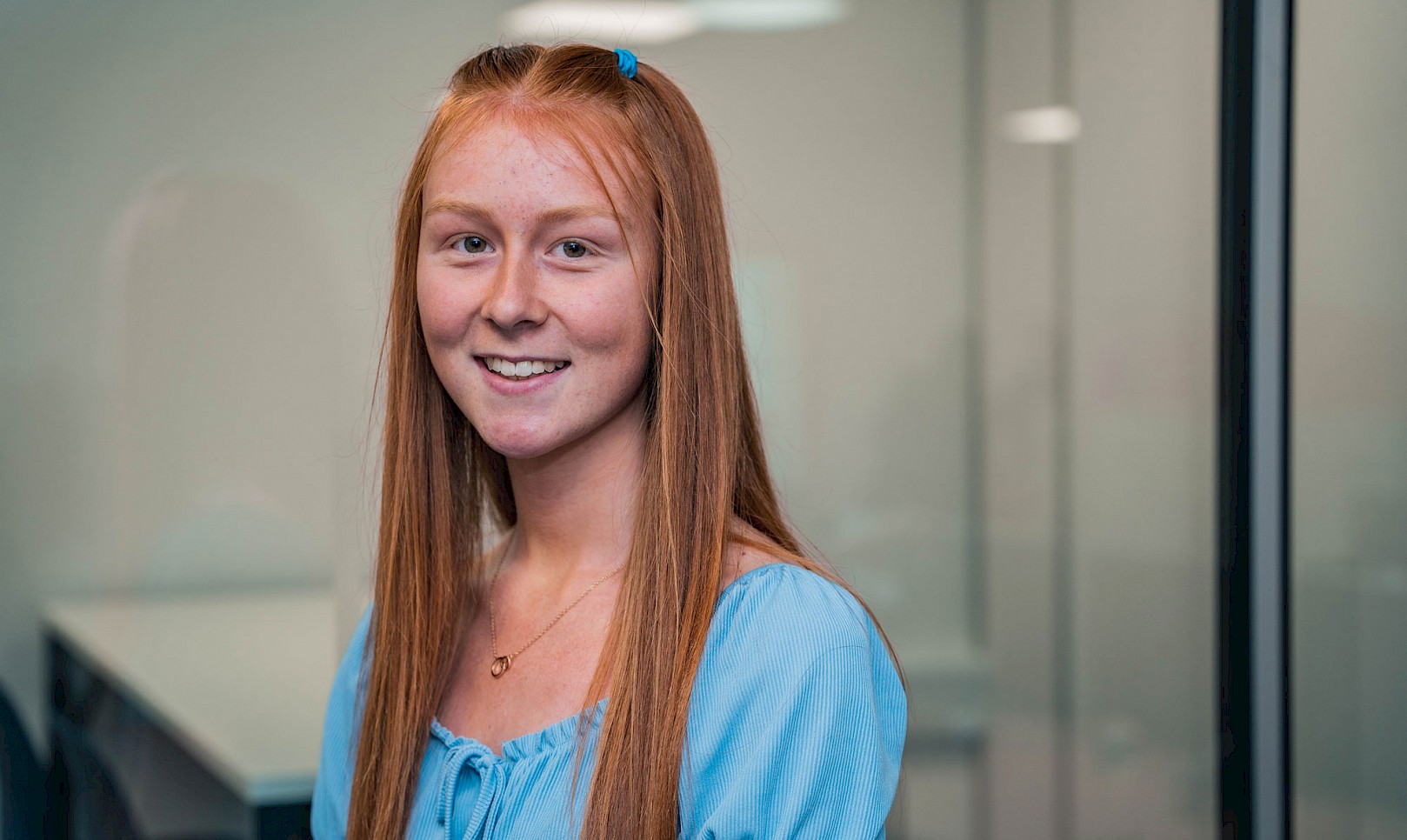 Ellie joined Glass Technology Services in May 2021 before starting her degree level apprenticeship studying an engineering degree in materials technology at Sheffield Hallam University.

Why did you choose an apprenticeship?
I am a very academic person, but I do enjoy the practical side of things, so I wanted to carry on with education and learning but also wanted to get experience in the working world and start my career – an apprenticeship is perfect for that.
The main thing for me was being able to gain experience and do something that I enjoy. The degree complements the work [at Glass Technology Services], and the work complements the degree.
I always knew I wanted an apprenticeship, so in my last year of A-Levels I had been applying for degree level apprenticeships and found the one with Glass Technology Services – I actually finished my A-Levels on the Thursday and started here on the following Monday. I then started my studies in the September.
 
Tell us about your role, what does a typical day look like?
It's quite a varied role – I work across three departments [chemistry, glass properties and product performance] and I complete training in each of them. I work on a monthly rotation in each department and most of my time is spent in the labs undertaking testing but I also then write reports and interact with customers, and because I am still training, I spend some time shadowing other members of the team.
I really like the variety – I honestly couldn't say what my favourite department is but I do love being down in the labs doing the testing.
In terms of my apprenticeship, alongside working, every four weeks I spend a week in university doing the lectures and then during the working week I am allocated 20% off the job training, so that might be shadowing other people, exam prep or assignment writing.
 
What's the best thing about your apprenticeship?
It's really the whole package – the opportunity to get a degree whilst working is great because my degree is directly relevant to my job and I can use what I do in my job towards my qualification.
I just love everything about an apprenticeship, I've been able to kickstart my career and I'm not just starting from the bottom, I couldn't speak more positively about it.
 
What would you say to others thinking about a technical apprenticeship?
If you are wanting to get first-hand work experience and continue learning – an apprenticeship is invaluable.
I feel the apprenticeship option is not always well known and almost taboo when considering a degree apprenticeship. At school, you tend to get pushed towards the university route and degree apprenticeships aren't really talked about. I think it needs to be highlighted more – I had to research it myself and the more I found out about it, I thought "Why wouldn't anybody want to do this?" It really is the best of both worlds of work and study.
An apprenticeship gives you the best of all the different routes combined – it's definitely the best decision I've made.