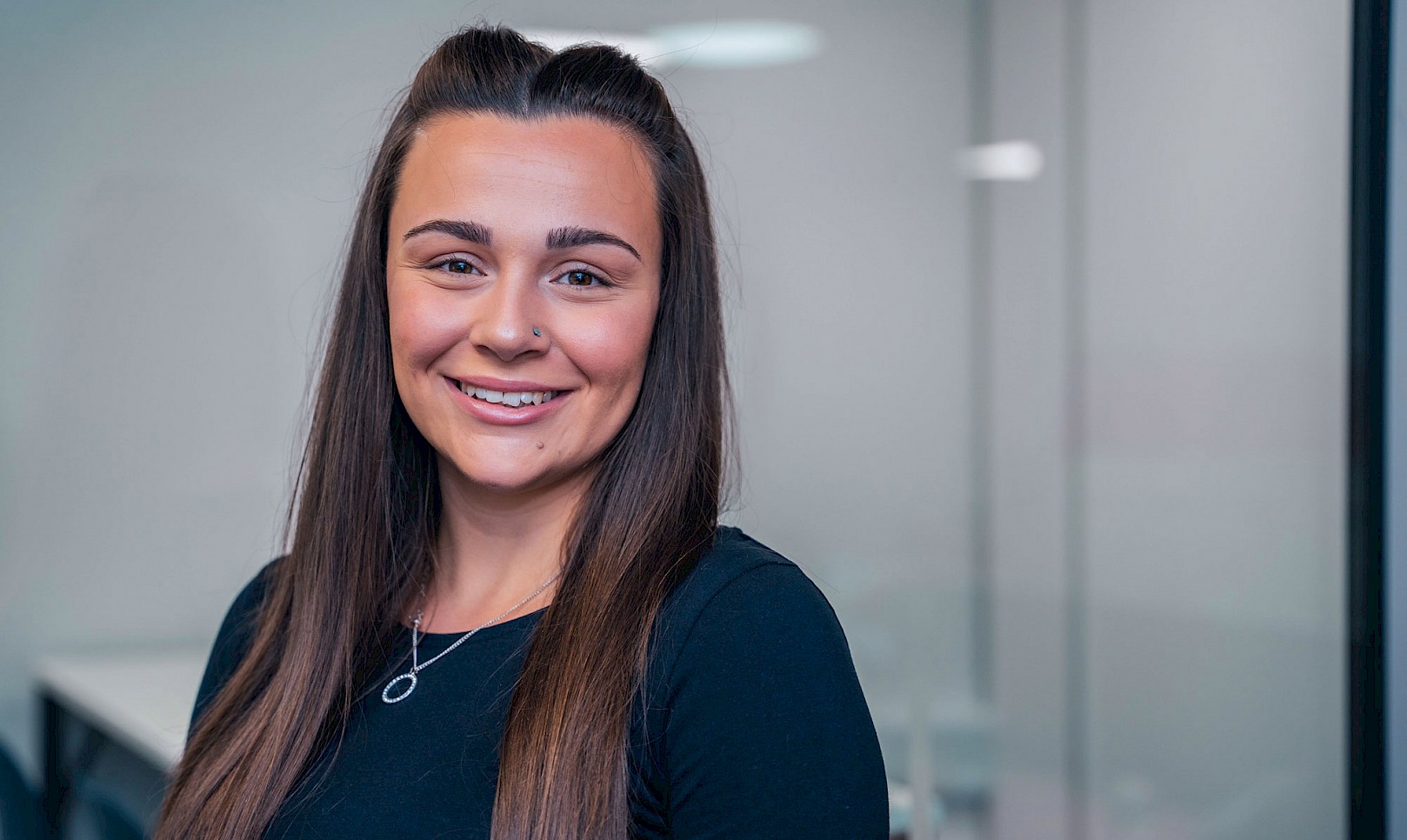 Alyssa has been with Glass Technology Services for over five years after starting as an apprentice technical and business administrator studying her level 2 qualification. She has now progressed as part of a team of apprentices into a sales role.

Why did you choose an apprenticeship?
I first went to college to study a-levels [English language, English literature, sociology and psychology], I loved the content of the courses but I didn't like classroom based learning. I decided to leave college and chose to start an apprenticeship instead.

What was your initial role vs now? i.e. what progression have you made?
I joined as a technical and business administrator doing my level 2 qualification in business administration. I originally started my qualification at a different business, but the business wasn't a right fit, and I was moved to Glass Technology Services and I feel really feel lucky to have had that opportunity. I've since completed my level 3 and level 4 qualifications. 
I was a business administrator for four years, but I was able to get involved in lots of different departments which was great and then I was given the responsibility of managing of the administration for the stack department [environmental monitoring service team]. A year ago, I was offered the position of sales coordinator and we recruited a new apprentice to take on my previous role and I now line manage her.

What does your typical day look like?
My typical day is a lot of customer communication, research and shadowing while I extend my industry knowledge. I'm responsible for following up with customers as part of our aftersales and responding to new business enquiries.
I have also been doing a lot of training with Savanna, our new apprentice in the team. This has involved supporting her to develop her own ways of working as she takes over the administration for the stack team.

What was the best thing about your apprenticeship?
Getting the opportunity to work at Glass Technology Services. Here you are given real responsibility and able to get involved in various things because they really believe in you. I also really like the people and I've been given a lot of opportunities. 
In my team [customer operations department], we have a strong dynamic and I think that comes from the fact we have all been apprentices and started from the same place. I think this makes a huge difference and is something I think is unique – I've never heard of the manager and everyone in a team starting off as an apprentice.

What would you say to others thinking about an apprenticeship?  
College isn't for everybody, and it isn't the only route so you shouldn't feel pressured to take that path. My fear leaving college was that I wouldn't end up with a career but that isn't the case and actually, it's really hard for young people to find employment because they don't have work experience.
At first, it is hard to start working life when your friends might be at college and you're getting up early. And it's difficult because it's a new environment and you've got a lot to learn but stick with it – I don't think I'd be where I am without my apprenticeship.
The only other thing I would add is don't be afraid to apply for technical or engineering companies or feel discouraged based on your gender. I was concerned hearing Glass Technology Services employed scientists, engineers, technical people and I thought I wouldn't fit or that it would be male dominated and that just isn't the case.