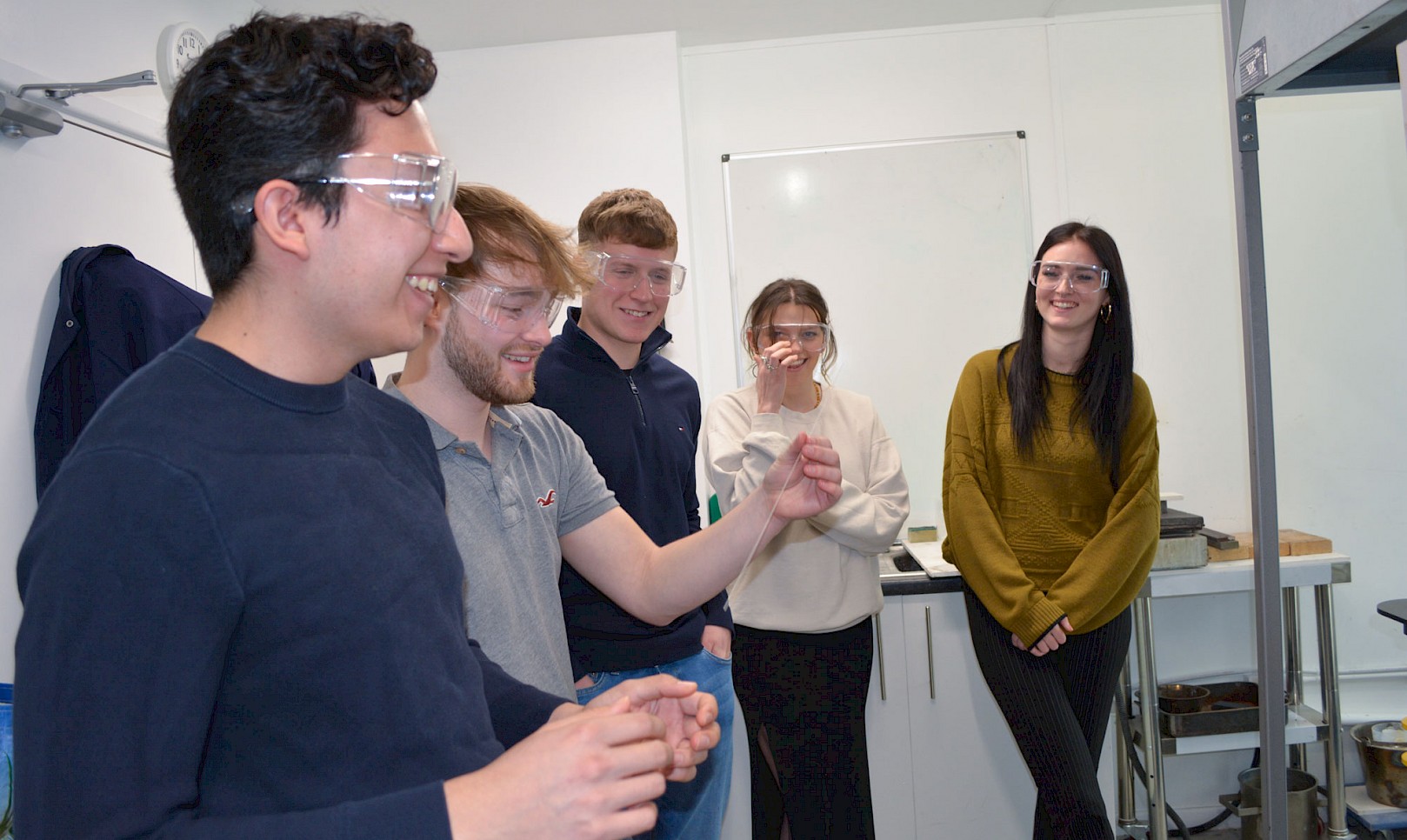 Revolutionising optical and photonic glass production: University of Sheffield students' technical and commercial presentations on advanced glass melt stirrer design.
Glass Technology Services recently posed two technical questions and a commercial task to Inorganic Materials Master's students at the University of Sheffield as part of their industrial training programme. The students were tasked with finding solutions to reduce or eliminate the presence of striae from glass produced by Glass Technology Services, and identify the best opportunities for photonic glass materials in wider applications.
Over the course of eight weeks, the students worked on their projects, with an initial kick-off meeting from Glass Technology Services at the university on 6th February, an interim update meeting given by the students four weeks into the project, and a final presentations given on site at Glass Technology Services on 27th March.
The students were well-organised and produced professional presentations, highlighting their project management, cost analysis, risk management, and overall results. The groups studied the mixing of a glass melt by simulating the viscous molten glass through use of alternative materials (such as golden syrup) and stirrer designs produced through techniques such as additive manufacture. Here are some of the main findings from these groups:
Group 1 3D printed four stirrer designs and concluded that their control stirrer was the best for distributing particles evenly throughout the melt and potentially reducing striae.
Group 2 modelled seven stirrer designs using Solid edge design, Ansys fluent software, and 3D printed them. Physical experiments led to the suggestion that the control design performed the best.
Group 3 re-created a stirrer design based on the Kenwood mixer shape made from Lego kinetic, which was fixed together using epoxy. Instead of altering the stirrer design, they adjusted the duration and speed of the stirrer, where they reported that longer durations at higher speeds of stirring produced a more homogeneous melt and reduced laminar flow in the fluid.
All groups identified interesting opportunities, and in some cases, unexplored markets which Glass Technology Services could apply photonic glasses.
Conclusions: The University of Sheffield Master's students made significant strides in the advancement of glass production with their innovative ideas and commercial solutions.