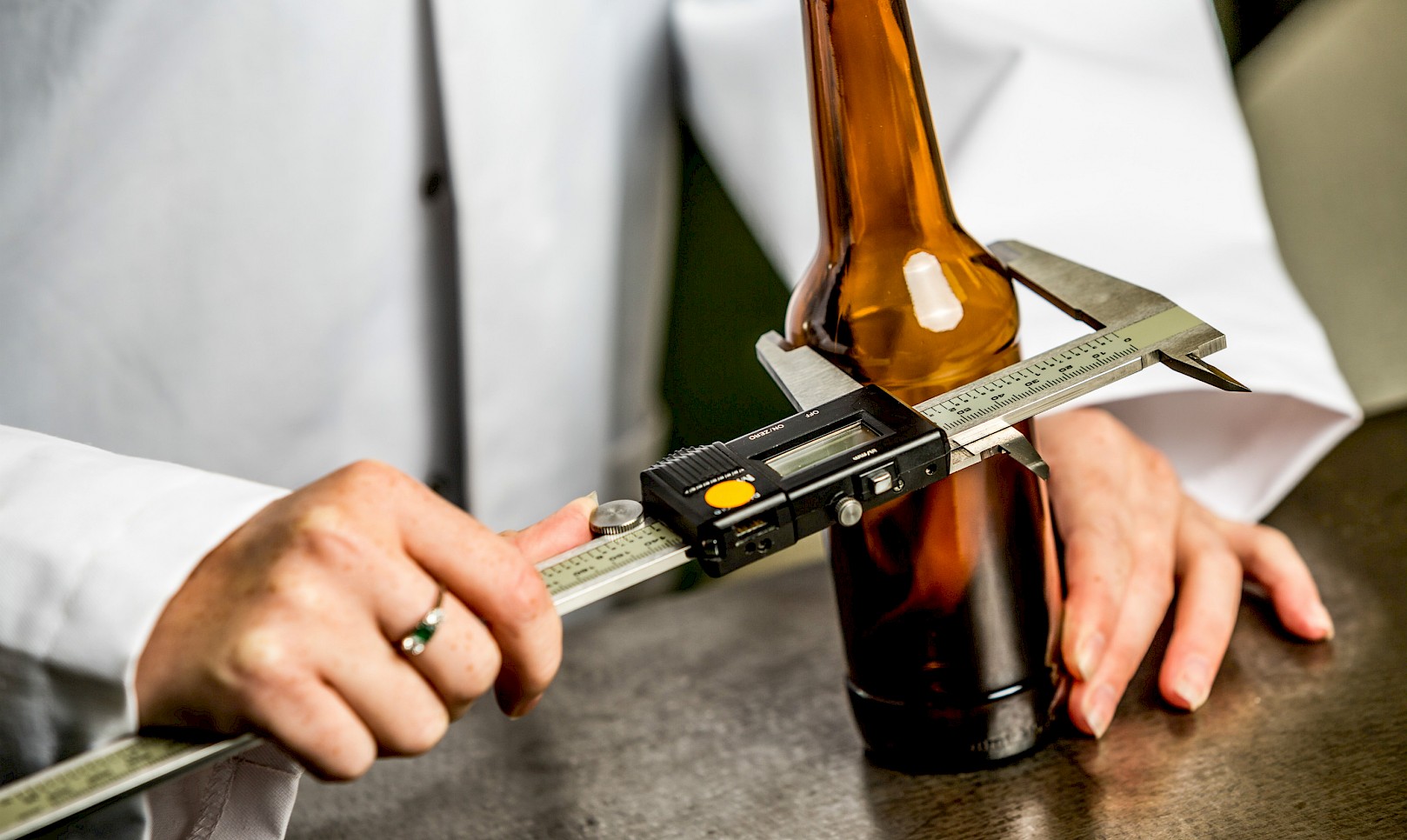 To celebrate the international day of Women and Girls in Science, we spoke to some of our very own Women in Science, Abby Mills and Claire Moir.
Abby joined Glass Technology Services in August 2016 on a university placement and has stayed with us ever since. Abby works as part of the Chemistry team but does get the opportunity to lend a hand elsewhere in the business.
Abby, what's your role in the business – what does it typically entail?
My role at Glass Technology Services is Senior Technologist in the Chemistry Department. Typically I'm working on trace elemental analysis of glass, general pharmaceutical conformance testing, and more recently delamination studies. I also get involved with fracture analysis as much as possible.
What's your favourite thing about your work?
I think the freedom to learn new techniques and skills is great and I'm trying to broaden my knowledge as much as possible. Glass Technology Services specialise in everything glass so there is lots still to learn! I also like that in some areas I work in such as delamination studies and fracture analysis you are providing a vital role to assist customers further down the supply chain.
What was your route to becoming a scientist?
I studied A Levels (which is something I wish to not re-live!) then continued to further study at Huddersfield University during which I gained an MSCi in Forensic and Analytical Science. During my course I was required to work for a year in industry which is when I joined Glass Technology Services which led me to continue to work here for the start of my career in science.
What would you say to young girls unsure of a career in science?
Go for it! I would say the technical side of the business does have a higher proportion of male teammates, but personally that doesn't matter to me - I am not treated any differently and provided the same opportunities as my male colleagues so nothing to complain about here!
Claire also joined the team in 2016 as part of the product performance team and has recently been promoted to senior technologist.
Claire, tell us about your role in the business?
I am a product performance senior technologist. My role is to carry out mechanical testing and use fracture analysis techniques to determine route cause of failures and to carry out quality assurance and due diligence testing for a wide range of glassware including container, pharmaceutical and domestic.
What's your favourite thing about your work?
My favourite thing is probably being challenged regularly. I often see new defects and breakage patterns and carrying out this analysis daily, alongside the mechanical testing, means my tasks are different most days and I thrive on opportunities to develop and learn something new.
Has science always been something you were interested in?
Yes, I always wanted a career in science, it's always been something I found interesting and there is always more to learn. I find that my science interests even carry into my hobbies outside of work – it truly is a passion for me.
What was your route to becoming a scientist?
The main turning point was when I was at sixth form, this was when I made the active decision to pursue science subjects and secure my future in a science pathway. I further developed my science education when I completed my Loughborough Degree in Materials Engineering. After my degree, it was clear to me that my job would be in a science, specifically materials role and working at Glass Technology Services encompasses my love for science and my experience and education in materials.  
What would you say to young girls unsure of a career in science?
I would say, a career in science is always a challenging one as it is a path of constant learning and progression however it is extremely rewarding when you see the results of your work.
Science is just a broad subject and with even just a basic understanding of the sciences a lot of doorways are open to you. If you have an interest in science, you should pursue it as you will be surprised how many industries and companies require scientists – I'm almost certain you will find the career to suit both your education and your interests.