We are world-leading experts in developing and manufacturing controlled dissolution glasses, designed to deliver specific chemistries to a limited location over a controlled timeframe.
Dissolution behaviour is an important characteristic of glasses used in biomedical applications. However, these glasses also have other uses, such as water treatment applications and consolidating or sealing loose rocks and soil.
Our glass chemists have spent many years developing glass materials that provide fixed doses of ions over a period of hours to months. These controlled release glasses are now commercially manufactured by our spinout company, VitriTech.
Our experts can work with you to
produce small batches of bespoke glass compositions for academic or industrial research and development projects
manufacture batches of bespoke glass materials
process controlled dissolution glass materials into powders or bespoke morphologies
help you understand the dissolution behaviour of your particular glass composition
test materials for qualities including composition and particle size
perform dissolution testing in a variety of different fluids to confirm the performance of the material
undertake research and development of novel glass compositions to meet your organisation's needs
Bespoke dissolution glass development and testing leadership and expertise
Our team has may years' experience developing, manufacturing and testing controlled dissolution glasses. In contrast to most organisations working in this field, our work spans initial laboratory testing through to large scale commercial production, with several tonnes of our products entering the market each year.
Our experts have first-hand experience of all Technology Readiness Levels of the research and development process. We also have the laboratory and manufacturing facilities to develop a bespoke solution to meet your specific requirements.
View the full leadership team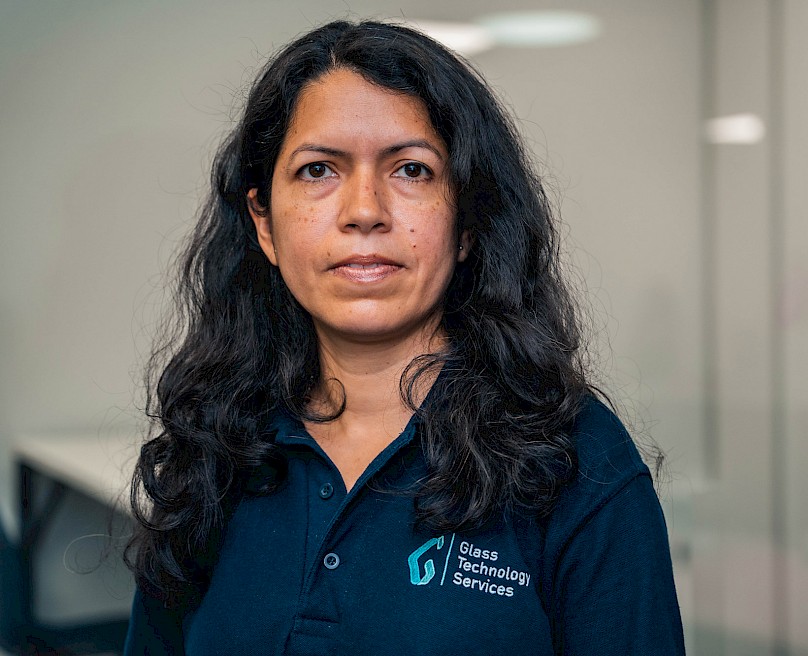 Principal Technologist
Marlin has been working in the field of glass since 2006. As a Principal Technologist she oversees our bio-medical projects, as well as managing links with academic partners.
Read More
Principal Technologist
Chris joined Glass Technology Services in 2005 and has expertise in environmental process improvement, resource efficiency, recycling and circular economy. He is also involved with the development, manufacture, and practical applications of novel glass products.
Read More