We can ensure the quality standards and performance of your glass product through due diligence testing and technical support – helping you maintain a positive brand image and prevent product recalls.
Our experts can
assess individual properties
complete physical and mechanical testing
complete comprehensive quality assessments
verify your products meet industry or international standards
Our tests include
design and visual examinations
annealing assessments (residual stress)
glass thickness and weight measurements
thermal shock or impact testing 
Annealing assessment
We assesses the quality of the annealing process for glass containers, domestic glassware and other glass products to ensure the quality of the end product. The assessments determine the levels of residual stress present within the glass after annealing has been carried out. We undertake a general inspection using polarised light, and the residual stress is calculated in accordance with American standard ASTM C148. We also report any areas of high residual stress, such as at the rim or foot of stemware.
Residual stress assessment can also be carried out to
ASTM C148 – standard test methods for polariscopic examination of glass containers
ASTM F2179 – standard specification for annealed soda-lime-silicate glass containers that are produced for use as candle containers
Capacity and headspace
Capacity and headspace assessment (also referred to as 'vacuity') calculates the volume of liquid held by a container and the volume of space left at the top of the packaging. It determines whether the correct volume of product can be held whilst still maintaining sufficient headspace/vacuity to withstand any changes in pressure that may occur during the product's lifecycle.
Closure and leakage assessment
Our experts have extensive experience in physical and mechanical testing and the quality assessment of glass container packaging. This extends to neck finish specifications and the correct use, specification and fitting of closures – such as screw caps, stoppers or corks, pumps, ROPP, misters, atomizers or dispensers made from glass, plastic, metal or other materials.
We compare specifications to ensure the cap, closure or fitment will form the correct interactions, and measure physical samples to check they conform to the specifications, offering advice if changes are necessary.
In the case of glass or closure failures, we examine both failed and intact samples to determine the cause of the failure – which might be due to mishandling, abuse, defects in the glass or closure, damage from processing, out-of-specification components or other reasons. This service can be provided as part of our expert witness service where a failure has the potential to result in civil action.
Coatings assessment
We assess the longevity of a coating performance using our AGR line simulator, where bottle to bottle abrasion damage is induced at the contact points, replicating a filling line. We then compare the strength of the virgin and abraded samples. This is particularly useful for returnable glassware.
We can also measure hot end coatings and finish coatings to determine thickness in 'coatings thickness units' and observations can be made on the visual appearance if required. Cold end coatings are assessed using a slip table to determine the lubricity of the coating.
TEC 7 and TEC 9 glass bottle quality assessments
Our suite of quality assessment tests for glass bottles, jars and container glass (packaging) determines all aspects of quality, performance and fitness-for-purpose of bottles for carbonated (TEC 7) and non-carbonated (TEC 9) glass packaging – to container-specific industry standards. We assess key performance criteria such as vertical load, annealing, impact, glass thickness and weight, dimensions, ovality, verticality, push-up measurement, slip-angle, hot-end and finish coatings, capacity and headspace/vacuity.
Please note – the quality assessment suites below incorporate a number of both UKAS ISO 17025:2005 accredited and non-accredited test methods. These are clearly indicated on all test reports, but please contact us for further details.
 
TEC 7 – Strength and performance standards for the use of carbonated beverage bottles
This suite of testing requires a minimum of 82 bottles for comprehensive verification of carbonated glass bottles to the standards laid down in the industry standard, 'British Glass TEC 7 strength and performance standards for the use of carbonated beverage bottles.'
The tests include dimensional aspects, such as
diameter, heel and shoulder
ovality mid body
height
verticality
thickness – including two profiles to show glass distribution (areas measured for thickness include shoulder, body, heel, bearing surface and centre base)
capacity
Plus physical aspects and mechanical strength, including
annealing
internal pressure including location of origin
vertical load, including location of origin
thermal shock
impact heel
impact shoulder
hot end coating heel and shoulder
finish coating
slip angle or industry standard rub-test
TEC 9 – General guidelines for the use of glass containers
This suite of testing requires a minimum of 62 bottles for comprehensive verification of glass bottles to the standards laid down in the industry standard, 'British Glass TEC 9 – general guidelines for the use of glass containers.'
The TEC 9 suite includes the same dimensional and physical assessments as TEC 7, other than internal pressure resistance.
Dimensional specifications
We measure and verify the dimensional specifications of a product against specifications and customer requirements. They may include thread dimensions, internal bores, verticality or ovality, depending on the product and client requirements.
Equipment used includes
a vision measuring system
a Baty Quadra-Chek profile projector
vernier calipers
a verticality gauge
Dishwasher-safe assessment
We undertake testing to determine the suitability of a product and its decoration to cyclic washing. This dishwasher test is subcontracted and usually carried out to a method based on BS EN 12875-1 (mechanical dishwashing resistance of utensils – reference test method for domestic articles) and determines whether any visual changes to the glassware occurs after 125 cycles. Testing to further standards may also be available on request.
Glass thickness and distribution
We measure glass thickness and distribution for verification against product specifications and standards or industry guidelines. We have a large range of dimensional measurement equipment, most of which is UKAS accredited.
Microwave-safe assessment
We test glass products to determine whether they are considered microwave safe in accordance with BS EN 15284 (materials and articles in contact with food stuffs – test method for the resistance to microwave heating of ceramic, glass, glass-ceramic or plastic cookware). The tests determine whether any arcing or overheating occurs, or whether any scaling or colour change to the decoration is visible after microwave use.
Toughening assessment
We assess the effectiveness of the toughening/tempering and heat strengthening process for a range of toughened products, including 'safety' glass for architecture, glazing or shower screens, container glass and drinking glassware. Toughening assessments are required by clients throughout the glass supply-chain – whether it's to ensure due diligence for process control, or for troubleshooting processing issues.
The effectiveness of the toughening/tempering/heat process applied to glassware can be assessed using a variety of techniques, including polariscopic assessment, fragmentation assessments, impact, scratch or centre-punch testing.
On-site assessments
We can assess installed toughened glass on-site using a scattered light polariscope (GlasStress ScaLP-04) and identify visual distortions. Please see our on-site technical assessment service for further details of the range of on-site support we provide throughout the flat glass supply-chain.
Glass quality assessment leadership and expertise
Backed by decades of experience, our team is well equipped to help you to meet necessary due diligence and ensure the quality of your glass.
View the full leadership team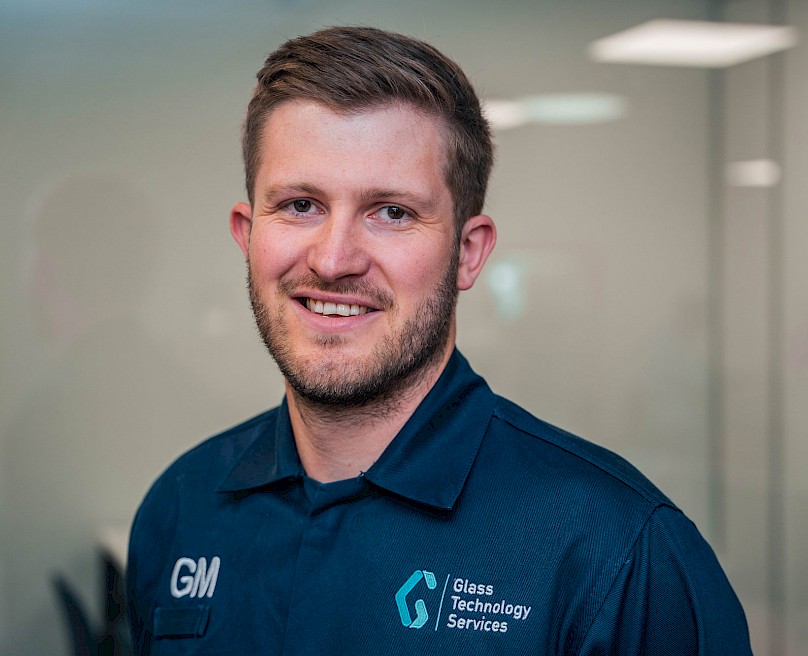 Product Performance Manager
Graham is the manager of the Product Performance team and has worked at Glass Technology Services since 2014. He specialises in the failure analysis of glass articles from a range of sectors, utilising both optical and scanning electron microscope techniques to identify and interpret fracture markings.
Read More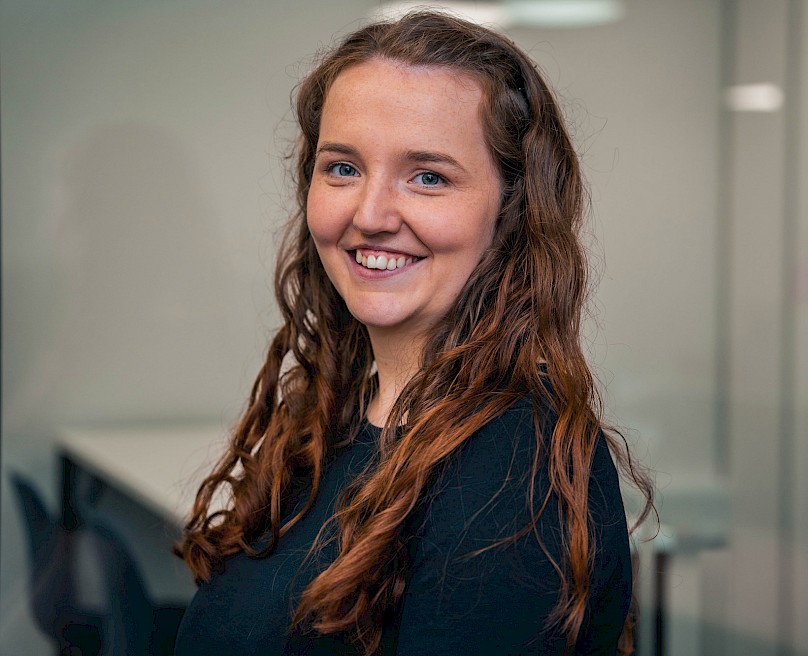 Senior Technologist
Claire has been working in the glass industry since 2016 and focuses on mechanical testing methods and failure analysis techniques for a range of different sectors.
Read More